ILRC Events
Upcoming ILRC Event
Celebrating the Life of Judy Huemann -- A Virtual Event hosted by ILRC
March 24, 2023 • 1:00pm – 2:00pm
Come learn about Judy Huemann and celebrate her life. Judy was a lifelong advocate for the rights of people with disabilities . She was also instrumental in the development and implementation of legislation on the Rights of Persons with Disabilities among other things that we will absolutely cover in this powerhouse hour.
Register for Event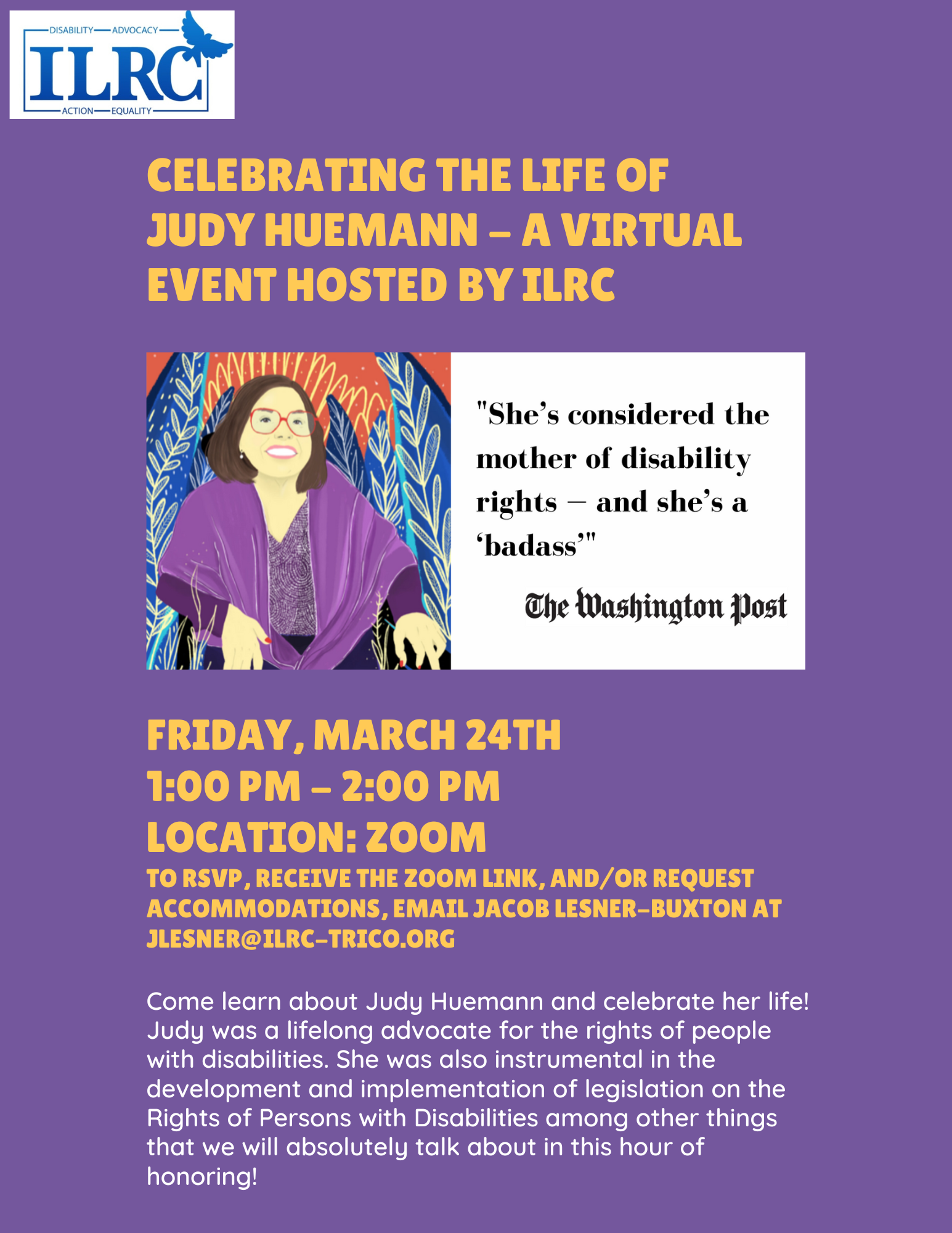 Calendar of Upcoming ILRC Events
See below what we have coming up! Most events are offered free of charge, but we gladly accept donations to ILRC
to help us expand our ability to meet the needs in the community.
Calendar
Sunday

Monday

Tuesday

Wednesday

Thursday

Friday

Saturday

1

2

3

4

5

6

7

8

9

10

11

12

13

14

15

16

17

18

19

20

21

22

23

24

25

26

27

28

29

30

31